NINA NOIR is back from her tour with QUEENSRYCHE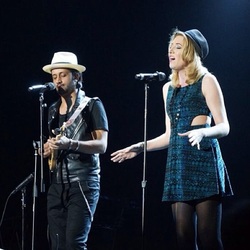 Nina Noir was hand selected by Geoff Tate for the 2013 Queensryche Tour after recording on their new album Frequency Unknown. She was a celebrity guest who sang a duet with Geoff on the band's epic song Suite Sister Mary.

Nina mastered Speech Level Singing with renowned vocal coach Seth Riggs. In 2011 she performed on America's Got Talent, where she received high praise from Sharon Ozbourne. Recently, she performed with International Pop Icon, Atif Aslam at the San Jose Civic Auditorium.

She has played many roles in music and is currently fronting an all female Queen tribute band called The Killer Queens as Frederica Mercury. The girls have headlined sold out shows at the House of Blues in Anaheim, Northstar Ski Resort NYE 2014, and are currently booking dates for their 2014 summer tour across the Western United States.

For more information and to buy tickets visit www.thekillerqueens.com

To follow Nina on tour check out her Youtube channel HeyItsMeNina and follow her on Twitter @HeyNinaNoir and Instagram @HeyNinaNoir
---
Voice Lessons by Nina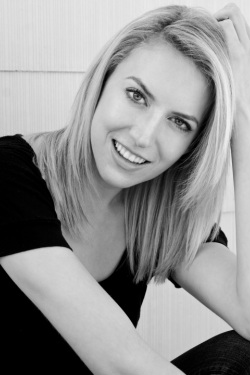 Since the age of 7, Nina has entertained thousands on stage and on screen as a full time model, actress, and singer. She began her education at the San Jose Children's Musical Theater and was deemed a triple threat (a talented actress, singer, and dancer). While learning dance, acting, and music she gravitated towards singing. She was encouraged to compete in Santa Clara County Youth Focus voice competitions where she won many awards including Double Grand National Champion, the highest award. After high school she attended the California Institute of the Arts in Valencia, California. While in Southern California she had private lessons with world famous vocal coach,
Seth Rigg
s. Recently, Nina has decided to give back to her community by teaching private lessons.
In front of the camera Nina shines as an actress, model, dancer, and singer. Behind the camera she lends her experience and creative drive to create music videos for local bands and her own YouTube Channel,
HeyitsmeNina
.
I teach Tuesday through Sunday from 10 am until 8pm out of my house in San Jose, Ca. For more information visit me on Yelp!
Nina now offers voice lessons through Skype! Take lessons from the privacy of your home or if you live outside of the San Jose area. Limited Availability.
For booking and pricing information email her at voicelessonsbynina@gmail.com
PLEASE NOTE: Do to the high volume of student inquiries she is no longer taking new students this semester. She has started a waiting list and will be contacting those students starting May 1st for her Summer Schedule. If you would like to be added to this list please email her with your Name, Age, Skill Level, and Times Available. Thank you!!

---
Find me on Yelp!